Our Company History
We've been in business for more than 25 years now, and we apply this experience to our customers needs. We have the capabilities to meet your specific requirements! We strive to bring excellence to every job we enter. We're proud of our history in the machining industry, and the services we've provided to our customers! We would like the same opportunity to serve you as our new customer!
Our Business Philosophy
Quality is important to any manufacturer. We emphasize quality throughout each step of our machining process. We use quality machining centers and innovative methods of machining, accompanied with ISO 9001:2015 standards and PPAP quality procedures to provide the best service and quality possible. We also strive to be as efficient as possible so we can offer a competitive price to our customers. CNC machinery coupled with innovative methods of machining equals higher quantities of parts faster, and lower prices for the customer! We also have "In Process", as well as "Finished Product", quality control in place to assure that all parts manufactured at R&R Machinery meet the desired requirement of our customers. Bottom line, we provide the best possible service to you, so you reflect this on to your customer as well!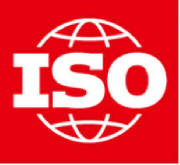 9001:2015 Compliant